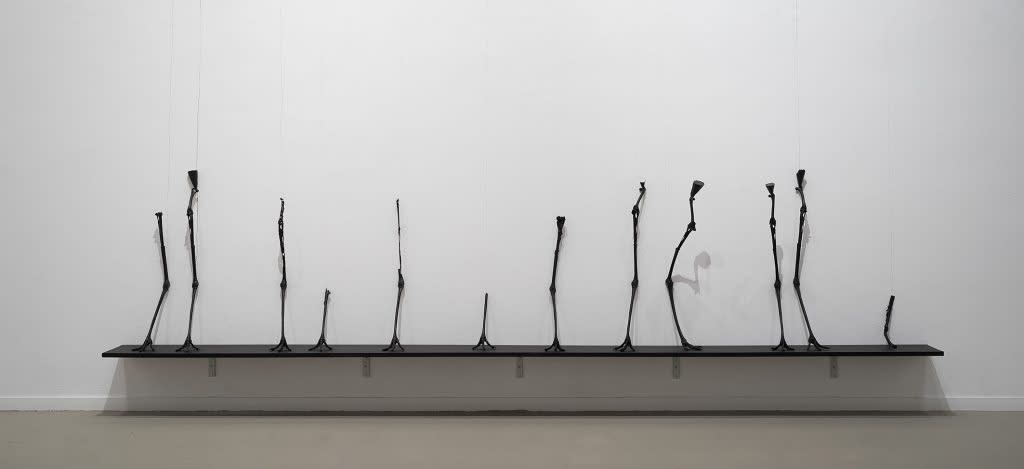 The Tel Aviv Museum of Art recently opened a poetic group exhibition titled "If on a winter's night a traveler," named for a late novel by Italian author Italo Calvino (1923–1985).
The novel is written in second person, referring directly to the experiences you, the reader, are having with the characters and events in the tale. None of the stories ever truly link together or find resolution, leaving all sense of meaning and connection to be purely subjective.
Taking its cue from this narrative tactic, curator Ruth Direktor assembled a collection of disparate seeming works by ten artists—Michael Joo, Jean-Michel Basquiat, Max Ernst, Ugo Rondinone, Mirosłav Bałka, Urs Fischer, Rashid Johnson, Adam McEwen, Adam Pendleton and Henry Taylor. Like the reader of Calvino's novel, the viewer of this exhibition is entitled to whatever connections and meanings arise in their own consciousness as they wander from work to work.
Hovering between figuration and abstraction and spanning multiple mediums and visual strategies, the works defy contemporary trends towards pedantic narratives, allowing instead for abstract, emotional, even nonsensical levels of interpretation to arise.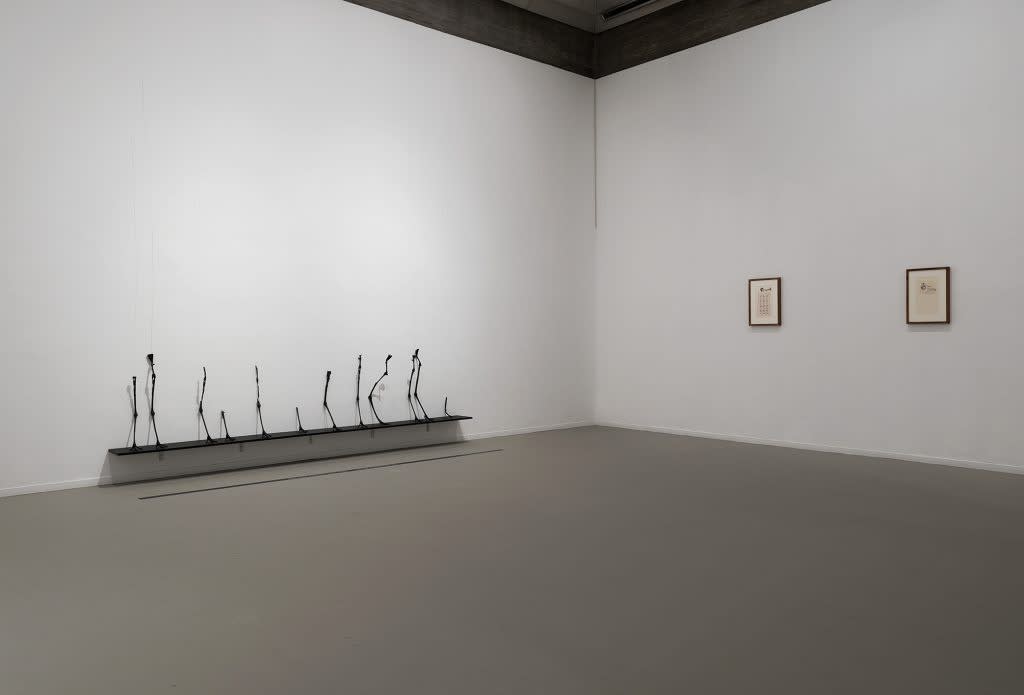 Installation view, "If on a winter's night a traveler," Tel Aviv Museum of Art, 020. (Center) Michael Joo, DRWN, Carunculatus (12), 2015, graphite impregnated urethane, dimensions variable (acquired 2016 by Tel Aviv Museum of Art.) On the right, two pieces by Max Ernst. Photo: Elad Sari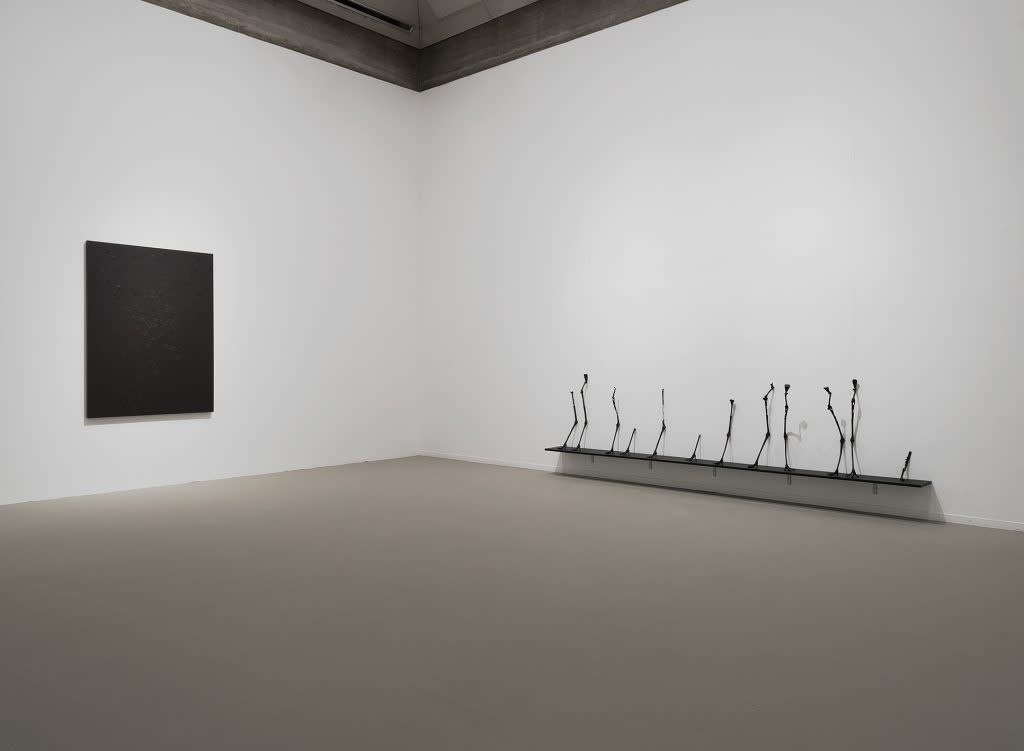 Installation view, "If on a winter's night a traveler," Tel Aviv Museum of Art, 020. (Center) Michael Joo, DRWN, Carunculatus (12), 2015, graphite impregnated urethane, dimensions variable (acquired 2016 by Tel Aviv Museum of Art.) On the right, a piece by Adam McEwan. Photo: Elad Sarig