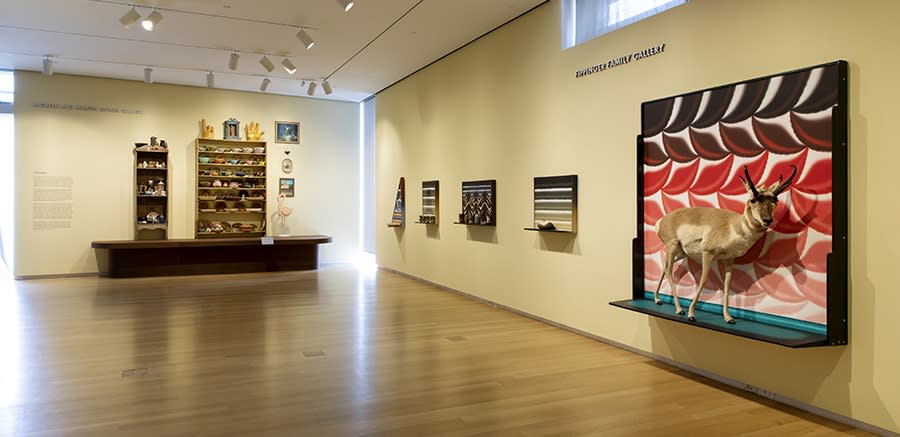 On May 2 2019, the Museum of Art and Design in New York opened Roger Brown: Virtual Still Lifes. The exhibition "brings together, for the first time, a vast grouping of the artist's "Virtual Still Life" paintings (1995–97) made near the end of his career.
By positioning these works alongside others that highlight their development, including early paintings demonstrating his interest in the stage and installations conveying the centrality of collecting to his practice, the exhibition lays out Brown's process through the objects he collected and the spaces he created for and with them. This will mark the first New York solo museum show devoted to Brown, arguably one of the most significant artists to emerge from Chicago in the twentieth century."
Roger Brown: Virtual Still Lifes and its accompanying publication were produced in partnership with the School of the Art Institute of Chicago.
The exhibition was curated by former MAD William and Mildred Lasdon Chief Curator Shannon R. Stratton with support from MAD Assistant Manager of Curatorial Affairs Angelik Vizcarrondo-Laboy and Roger Brown Study Collection Curator Lisa Stone.
Roger Brown: Virtual Still Lifes will be on view at MAD through September 15, 2019.
Click image for more installation views: