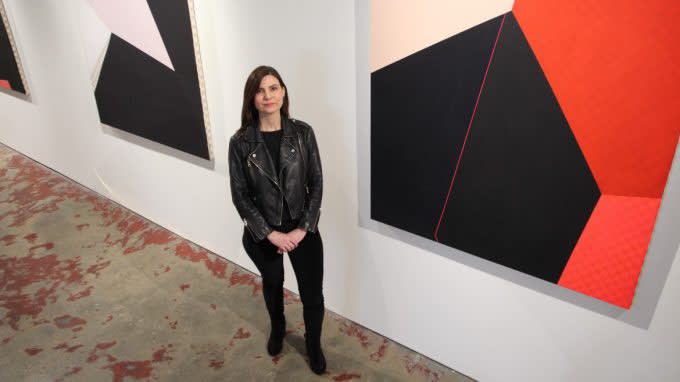 We want to offer our fond congratulations to our Associate Director Audrey Barcio, a cherished member of the Kavi Gupta family. As reported in Artforum and Art News, Audrey is one of 111 artists to be awarded a 2018-19 Pollock Krasner Foundation Grant. In the official press release form the foundation, Ronald D. Spencer, the foundation's chairman and CEO, said:
"At the core of the Pollock-Krasner Foundation's mission is fostering the work and development of artists, and our 2018–19 grant and award recipients highlight the impact we can have due to Lee Krasner's legacy. In addition, through our support of institutions such as the Barbican Centre and their upcoming Lee Krasner retrospective and catalogue, and the Katonah Museum of Art's exhibition of the work of Krasner and other women artists who participated in the groundbreaking Ninth Street Show, we are continuing to advance much-needed scholarship."
Audrey recently completed a Vermont Studio Center residency, and recent exhibitions include the solo exhibition Under Influence at Tube Factory Art Space in Indianapolis, and the group show Art in Context at the Marjorie Barrick Museum of Art in Las Vegas.
Audrey Barcio-Under Influence from Big Car Collaborative on Vimeo.