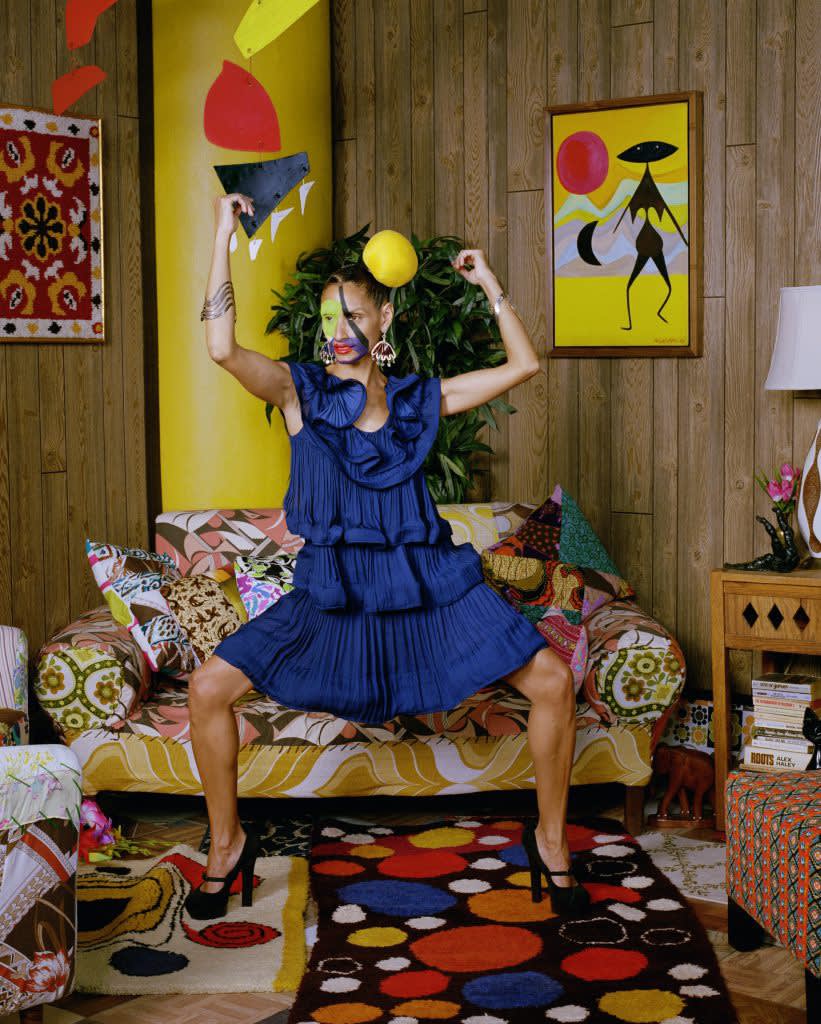 Multimedia artist Mickalene Thomas has been an incredible force in the contemporary art world, using her work to challenge traditional representations of women in art. Through photography and painting, she refashions the concept of the female muse into one of female empowerment.
This fall, in addition to her incredibly successful artistic career, Thomas is taking her refashioning one step further. Recently, Harper's Bazaar, the renowned fashion and lifestyle magazine, asked Thomas to create a set of photographs for their publication.
This collaboration not only brings Thomas's work to the public through a new medium, print journalism, but represents an important moment joining the art world and the fashion world together.
In these photos, Thomas uses her long-time partner as her fashion model, dressed in couture but instilled with a sense of agency not usually captured in fashion photography. These images celebrate a new model, one that is diverse, confident and exudes a sense of self. Thomas's work in editorial fields will surely inspire future generations of artists working in both industries to come together to produce art and fashion that redefines traditional forms of representation and changes the world.
Written by Emelia Lehmann