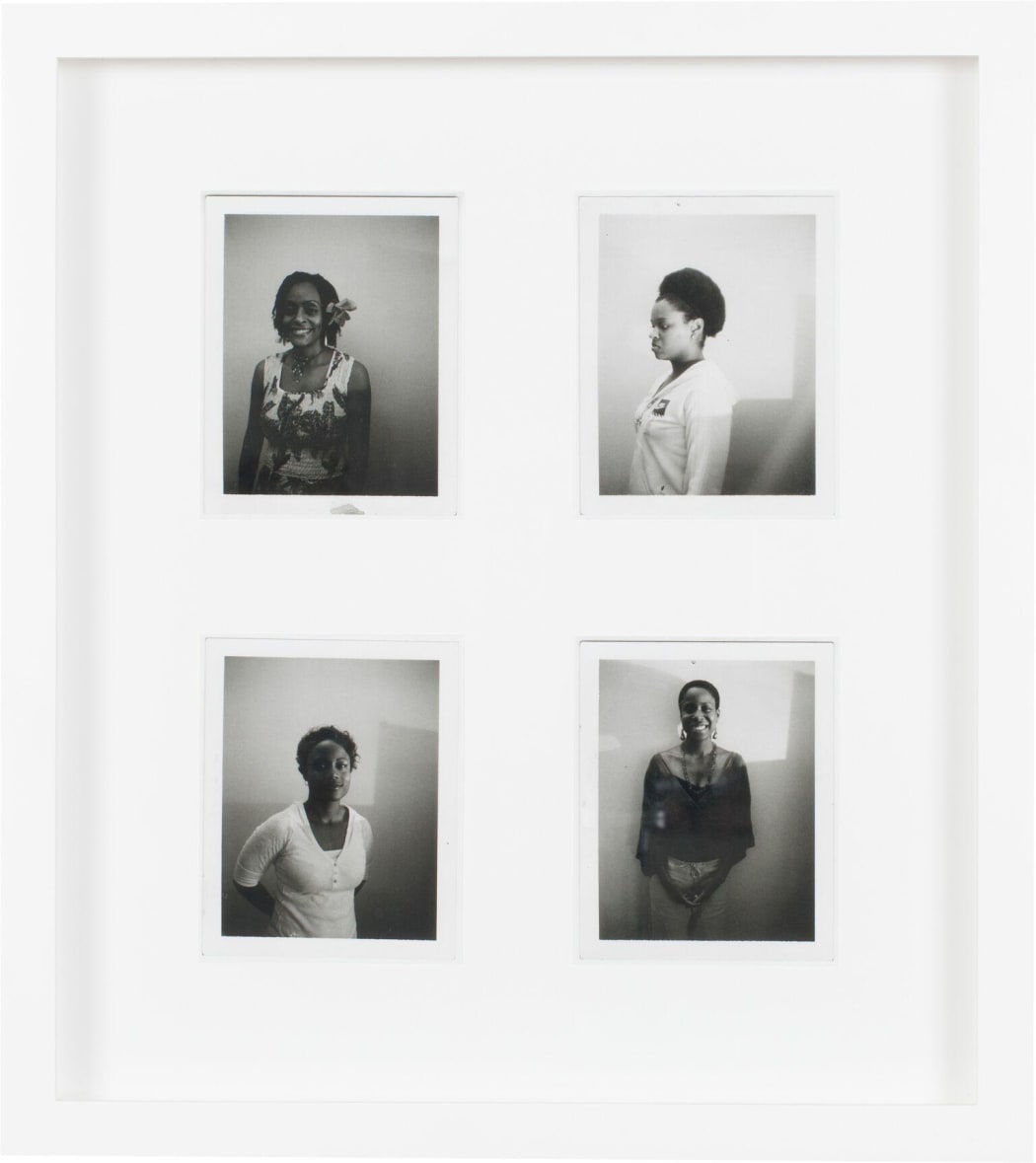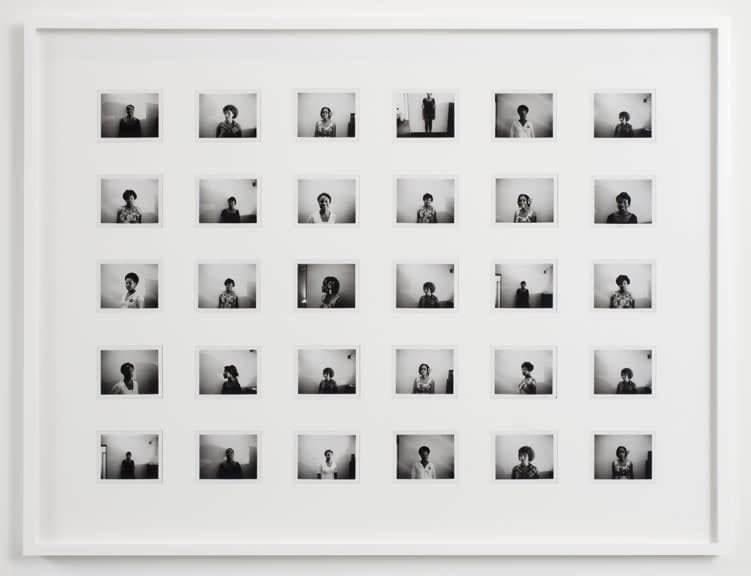 Mickalene Thoams, BLACK AND WHITE POLAROID SERIES #5, 2012
Last week, the Wexner Center for the Arts in Columbus, Ohio, opened "I Can't See You Without Me," a show of work by New York-based painter, photographer and multimedia artist Mikalene Thomas. The exhibition focuses on the four people who have been most influential in Thomas's life and art-making: her mother, her former lover, her partner, and the artist herself. Through large-scale paintings, video and sculpture, Thomas celebrates those who have helped her become the artist she is today.
This is only one of several solo shows this fall featuring Mikalene Thomas and the women who inspire her work. "MUSE," a critically-acclaimed show at the Henry Art Gallery in Seattle, Washington, is open until the end of September. It focuses on the muses and models in Thomas's life, documented through stunning photographs. Meanwhile, in November, Thomas will have her first Canadian solo show at the Art Gallery of Ontario, entitled "Mickalene Thomas: Femmes Noires." This exhibition will include 25 recent works by the artist on the topics of black female beauty and representation both in the past and contemporary art world.
Through her artwork, Thomas comments on the traditional roles occupied by women in art. She confronts gender and racial stereotypes to empower women and give female muses new meaning and representation, using contemporary art to create a place for women in art history.
Written by Emelia Lehmann